No Indian get-together is complete without scrumptious kebabs being served on the table for starters. Team the moist and juicy kebabs with spicy mint or pudina chutney along with sliced onions on the side and there's nothing quite like it. Kebabs typically refer to meaty treats either in the form of skewers or minced patties, which were traditionally made in the tandoor or tawa. A whole lot of spices go into the marinade to build on the flavour, and they are then cooked carefully to acquire the right texture. There are different kinds of kebabs that you can indulge in – galouti, kakori, tangri, Afghani, tikka masala, malai, hariyali, so on and so forth. And there are vegetarian variants too. Yes, why should meat lovers have all the fun?
If you thought vegetarian kebabs only had to do with paneer, then you are in for a huge surprise. There are a huge variety of vegetables that you can transform into lip-smacking kebabs. From lotus steam, raw banana, beetroot and green peas to dahi, sabudana, corn, coconut and lots more. Want to try making some? Here are our 10 best vegetarian kebab recipes for you –
1. Dahi Ke Kebab
Recipe by Chef Niru Gupta
Melt in your mouth kebabs made of spiced yoghurt mixed with besan. Serve them with spicy pudina chutney for a relishing treat.
(Also read: 10 Best Kebab Recipes)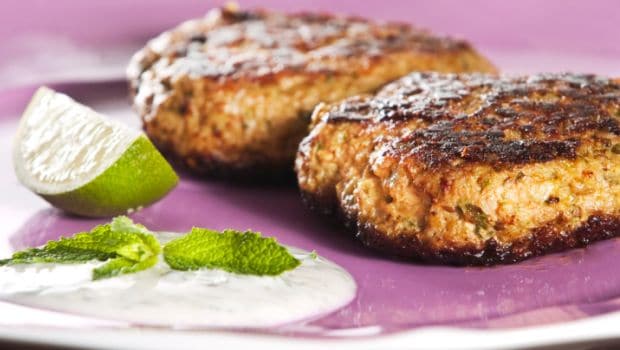 2. Bhutteyan Da Kebab
Recipe by Chef Rajdeep Kapoor, Hotel Eros Park Royal
Beautiful kebabs made from potato, corn, cheese and seasonings.
3. Beetroot Kebab
Recipe by Seema Chandra
These beetroot and tofu kebabs are a power house of energy. Brimming with antioxidants these kebabs hardly have any calories.
(Also read: Galouti Kebab: The Melt-in-the Mouth Delicacy Originally Made for a Toothless King)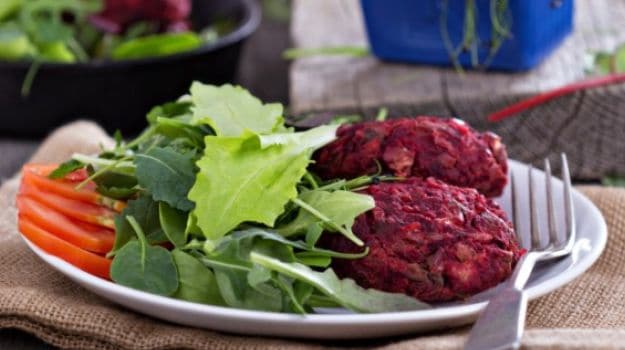 4. Sabudana Seekh Kabab
Recipe by Chef Jyoti P
Give traditional kebabs a twist with an addition of sabudana. Easy to make and an absolute crowd pleaser, these kebabs will make your evening party a sensational hit.
5. Vegetable Seekh Kebab
Recipe by Chef Marut Sikha
The all-time favourite seekh kebabs full of veggies, almonds and figs. Straight from the blazing tandoor on to your dinner table!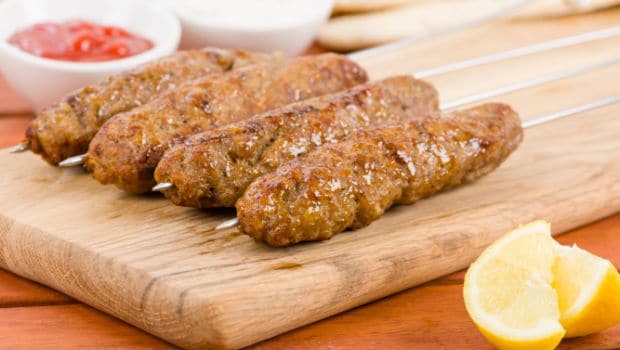 6. Paneer Anardana Kebab
Recipe by Chef Raheel Ahmad, Marriott Hotel Whitefield Bengaluru
Here's a dish you want for every dinner party. Juicy cubes of paneer marinated and served with crispy capsicum and dripping sauce.
7. Bhein Ke Kebab
Recipe by Chef Niru Gupta
Here's the recipe of an ideal party starter. Kebabs made with the distinctive flavors of lotus stems, chana dal and mild spices.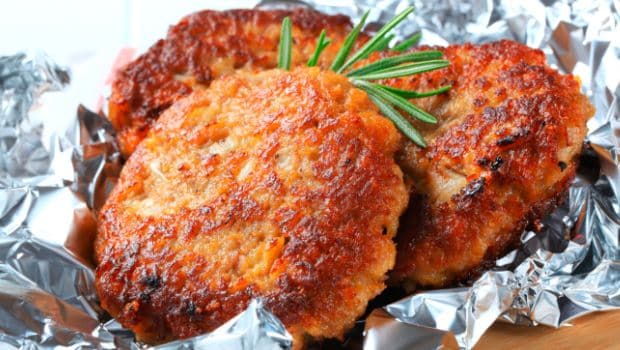 8. Chatpattey Coconut Kebab
Recipe by Muhammad Ikram
Kebabs made of vegetables, coated with desiccated coconut and fried in a pan till crisp. Served with pine nut sauce with a hint of mint
9. Rajma Ke Kebab
Recipe by Nishtha Asrani
A great way to start your dinner party is to serve these vegetarian rajma kebabs. Crispy golden on the outside and soft and tangy on the inside.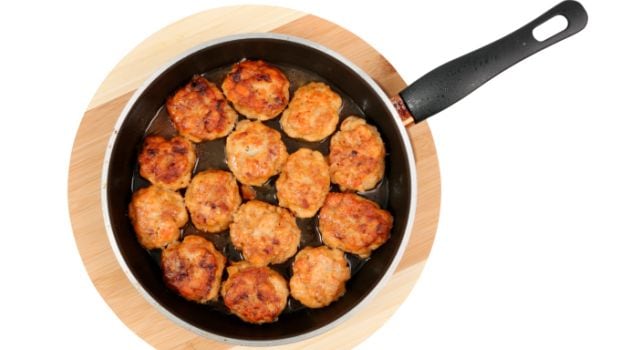 10. Green Peas Kebab
Recipe by Chef Padmaja
Scrumptious kebabs made with green peas, cashew nuts, chickpea flour and a variety of spices. This can get your party started – a perfect party snack!